<![if !vml]>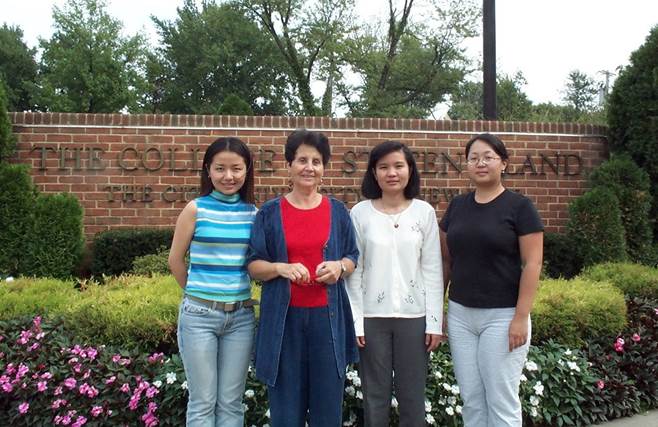 <![endif]>
Name and title
Natacha Gueorguieva, PhD
Professor
1N, Computer Science Department
College of Staten Island/CUNY
Voice: (718) 982 3288, Fax: (508) 999 9144
Email: Natacha.Gueorguieva@csi.cuny.edu
Education
Postdoc, University of Canterbury, UK, 1981, 1982
PhD, Moscow Technical University, Russia, 1977
MS, Technical University, Sofia, Bulgaria, 1969
BS, Technical University, Sofia, Bulgaria, 1967
Teaching
Some
courses
I have taught over the years. Find the course grading table
here
.
If you are interested in BS/MS project or MS thesis, please, send me an e-mail.
Academic honesty:
You are encouraged to discuss assigned problems with other people but you must individually design and write your own solutions / code for all assignments.
Furthermore, you should explicitly acknowledge any sources of ideas used that are not your own; this includes other people, books, web pages, etc.
Submitting modified versions of other people's work as your own is considered cheating.
All assignments are individual unless otherwise stated!!!
Research & Publications
Professor Gueorguieva's research contribution is in the field of neural networks, fuzzy clustering and brain modeling. Along with her students, she studied different
neural network topologies, training and development and implementation of different criteria for performance evaluation. Her students participated in MIT IEEE
student conferences, as well as in prestigious conferences as co-authors.
Dr. Gueorguieva served on National and International Program Committee conferences organized by IEEE and Pattern Recognition Society. She is a recipient of
two President Research Rewards, two Best Paper rewards and one Runner-Up reward (CAS conferences), all in Theoretical Computer Science
Research interests: Neural networks and learning algorithms, image processing, brain function modeling, fuzzy clustering, deep learning.

Broader definition: Machine learning, neural networks, deep learning.

Research project

areas and topics.